I Wallond Fencing Contractors, Our Team
"meet our team"
I Wallond Fencing Contractors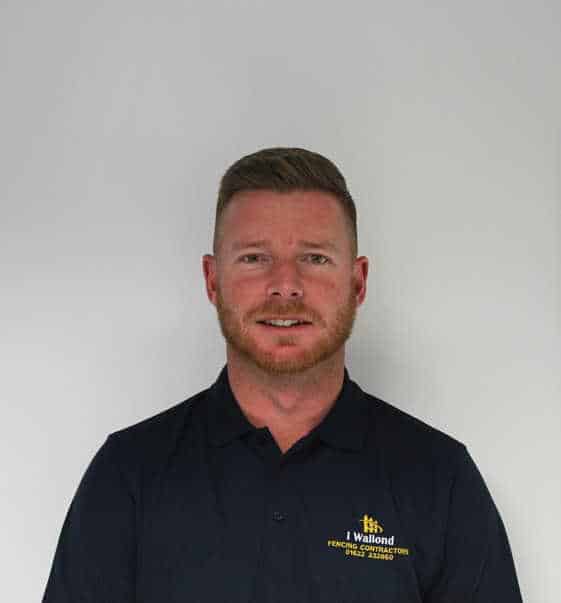 Luke Wallond - Director
Starting out as an installer, Luke is now the director of I Wallond Fencing and has been for the last 14 years and has developed the business to the size it now is and now predominately deals with commercial clients on a daily basis, both new and existing. Luke's knowledge is vast when it comes to all types fencing and we all consider him our 'go to' with any queries, no matter how complex Luke always has an answer.
Lucie Walsh – Office Manager and PA to the Director
Lucie started working for the company two years ago as a general administrator and quickly progressed to being Luke's PA, dealing with all commercial client queries and formulating relevant health and safety documents including Risk Assessments and Method Statements. In this short period of time in working for the company, her knowledge has increased vastly, and she can now provide extensive information to clients when required on the install of fencing and product specification.
Patrick Watsham – Business Development Manager
Patrick is the second point of contact and deals predominantly with domestic site visits, liaising with the client and coming to a mutual understanding of what they wish to achieve. Having been in the fencing industry for over 5 years now Patrick's vast knowledge and wealth of ideas helps the customer achieve their end goal.
Katie Patient - Administrator
Katie is the newest member of the team and is the friendly first port of call for any enquiries or questions and has improved her knowledge about fencing in a short period of time. Katie works closely with Pat formulating quotes for our domestic customers and assists with the social media accounts.
Bridgette Pavey – Accounts
Bridgette is our Head of Accounts and works Tuesday – Friday. Bridgette's role varies from dealing with payroll to supplier queries to general invoicing. Bridgette also has a wide range of knowledge when it comes to fencing and is always there to help the team when needed.