Have a look at your choices of Commercial Fencing - Click on an image below for full details of all our commercial fencing options for Maidstone, Medway and Ashford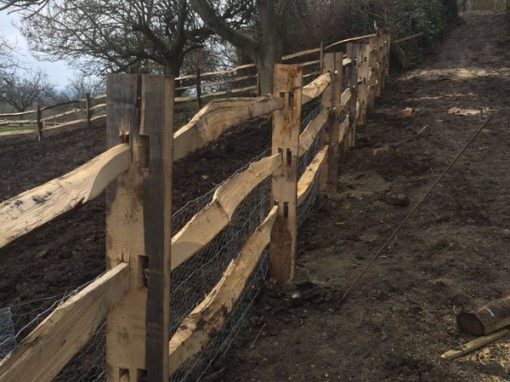 Click the button to call us now for a quotation
Commercial Fencing Maidstone, Medway and Ashford Kent
We're a family run business, taking pride in ourselves for the quality of our workmanship. This is reflected by our loyal customers who return to us time and time again and recommend us, as a trusted contractor, to their family and friends. We install fences for both the commercial sector and for domestic use.
Our reputation means everything to us and take pride in having satisfied customers.
With our experience, we listen to what our customers ask for and provide you with a host of options, just in case you may not have seen everything we have to offer.
Looking for our domestic fencing options? See our Closeboard, Overlap, Picket Fence, Stock Wire or Post and Rail options. And then choose one of our amazing gates to go with it.
And then compliment your space with a quote for some top quality decking.