Site Hoarding Fencing for Maidstone, Medway, Ashford, Kent
Choose your Fence panel size and we'll do the rest
A Top Quality installation from a company with over 25 years experience
01622 232860
Site Hoarding Fencing
Choose between a softwood or a plywood
A great way to protect any site
Good-Quality Fence Panels
and can also be used for advertising. Look at what Wimbledon did?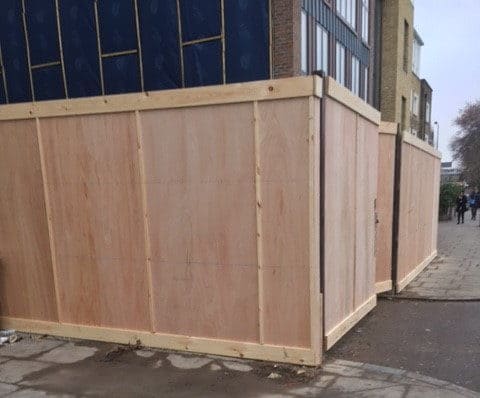 This provides a great temporary fencing and we can supply and install heights over 2 metres
Site Hoarding Fence Panels
All our Site Hoardings comes treated to withstand all the weather elements.
Hoarding also provides a great sound barrier keeping the work noises insulated
We can advise on the best type of hoarding for your project
That will be installed quickly, efficiently and at a price you can afford
Call us today for a free quote!
You'll be delighted with the way our fences fit in and around your existing garden plus give you a secure environment
We are a five star rated company.
See our Facebook page to see our 5 star reviews and add your own on the completion of the work.