Fencing Ideas – Garden Fencing in Kent
from I Wallond Fencing Contractors
Director of I Wallond Fencing Contractors
Garden Fencing Damage in Kent
For household owners, the recent weather is very unfortunate.
Many customers are very stressed and require their fence repaired or replaced in double quick time. Fences may have reached its life expectancy and be due for renewal or we quite often come across damage where trees have been uprooted and need removing. I would encourage all our customers to check your fence and don't wait for the next Storm to get us to come and appraise it. Call us now and we can book you in for a free quotation.
So, after a very busy few weeks dealing with the aftermath of #StormDoris (and less so with #StormEwan), we found ourselves in a variety of areas including Walderslade replacing 2 damaged bays.
Garden Fencing – Local repair and replacement work in Kent
The fence we used was an orange coloured overlap panel which is one of our great value fences and suits most budgets. You can see with this fence panel it brings a freshness to the garden brightening up what was an enclosed space. We then traveled to Medway for a 4" concrete repair spur repair to re-align and strengthen an existing 4" timber post, preventing any further damage to the adjacent section.
The following 2 days one of our teams visited Langley, Maidstone where one of our customers had requested Closeboard Panels (light colouring), with 9ft Concrete Posts and 12″ gravel boards. Here is where the skill in fencing comes in to play. As you can see from the photographs alignment is a key part of the process and digging out the two-three feet hole to correctly position the concrete posts takes a great deal of care and attention.
To conclude the week our last appointment of note was clearing and levelling ground in preparation for a new 1.8 metre high triple point metal palisade fence with a galvanised finish. Perhaps you're faced with a mess of bushes and can't see how you can create a proper boundary. Call us, we can help you with an affordable quote.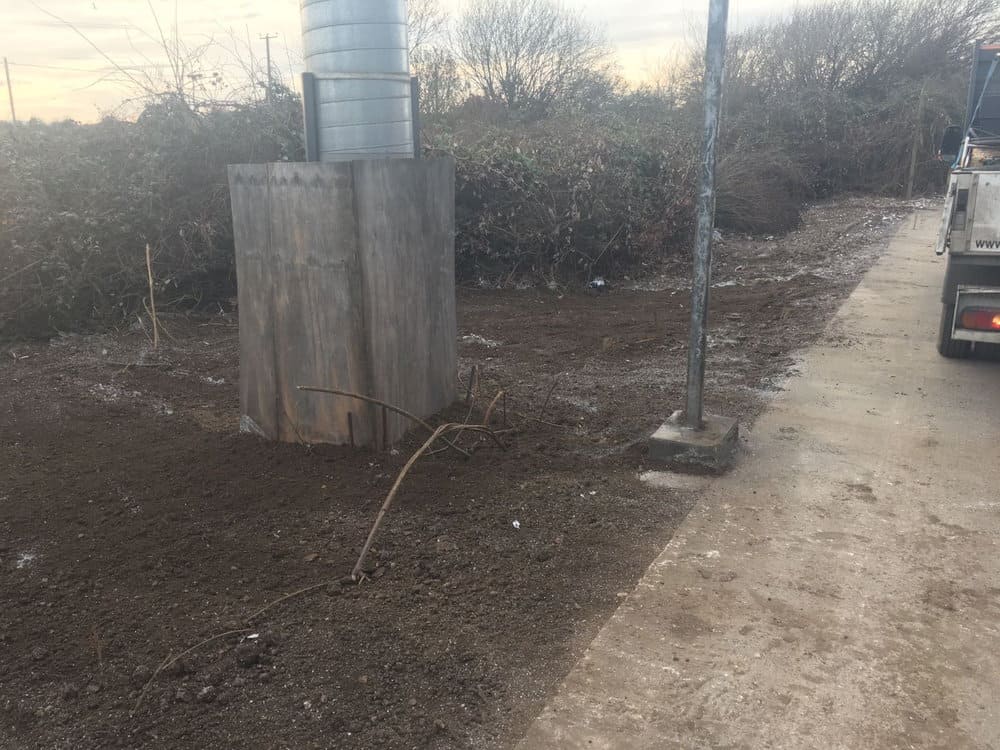 See all the pictures of our work throughout the site and then feel free to give us a call for your free quotation or use the Contact Us pages.
We look forward to seeing you soon.
Also, take a look at just a few of the other services we provide below.
I WALLOND FENCING SOLUTIONS